The Nigeria Immigration Service (NIS) rolled out a new Visa on Arrival Application Process (effective 13 May 2019) for all Business Travelers and African Union Countries except ECOWAS member Countries.
Nigeria Visa on Arrival is a short visit visa (30 days) issued at the port of entry, subject to receiving an approval letter in advance of travel.
Accordingly, all visitors coming to Nigeria from these countries shall be required to follow the procedure below:
The VoA facility is available to two categories of travelers:
Frequently traveled High Net Worth Investors with business interest in Nigeria.
Citizens of African Countries.
Eligibility
Frequently travelled Business Persons of International Repute
Executives of Multi-national Companies
Members of Government Delegations
Holders of United Nations Laissez-Passer
Holders of African Union Laissez-Passer,
Holders of any other Official travel documents of other recognized International Organizations who intend to visit Nigeria.
Note: Visa on Arrival is available to citizens of all countries except ECOWAS Nationals who do not require visa to visit Nigeria and other countries which Nigeria has entered into visa abolition agreements.
How to Apply for Visa on Arrival (Business Travelers)
Step 1: Apply and Make Payment online
To begin your application, please visit the NIS portal at https://portal.immigration.gov.ng/visa/freshVisa and select Visa on Arrival.
Complete Application and make payments
You will be required to upload the following original documents:
Introduction/Application Letter
Copy of Passport Data Page
Copy of Airline Return Ticket
Invitation Letter from Host Company
Corporate Affairs Commission Certificate from Host Company, or in case of NGO's a letter of Permission.
NB- Introduction/Application Letter should be addressed to The Comptroller General of Immigration, NIS HQ, Abuja. Stating the following:
Name of Applicant indicating Nationality
Passport number of Applicant
Purpose of visit
Proposed date of visit
Proposed port of entry
Flight itinerary
Address in Nigeria or Hotel Reservation
Once application is submitted successfully, a printable receipt would be issued.
The application would be processed, after which, an Approval confirmation and Approval letter would be sent to your email within 48hrs (2 working days).
Note: Successful online payment is not an approval. Applicant should not proceed to Nigeria until receipt of 'Visa on Arrival Approval Letter'.
Visa on Arrival is not valid for employment or residence.
Step 2: On Arrival in Nigeria
Arrive at the Port of Entry and proceed for biometric enrolment, visa issuance and Immigration Clearance
Upon arrival at the Port of Entry, proceed to the desk marked 'Visa on Arrival' for biometric enrolment and issuance of entry Visa. Present the following documents at the Port of Entry:
Visa Approval Letter, valid for 14 days from the date of issuance
Evidence of online payment
Valid Passport with minimum of six months validity
Valid return ticket
Please note: Approval Letter is FREE!
See Entry Visa Fees here
Apply for Visa on Arrival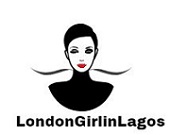 Since arriving in Lagos in August 2017, advice has come from several sources. Some recommendations are based on errors made through lack of experience living and working in this environment.
Disclaimer
The information provided by LondonGirlinLagos.com is based on information provided or obtained online. LondonGirlinLagos.com does not endorse any services or products advertised. LondonGirlinLagos.com cannot accept any liability for damages directly or indirectly resulting from any services rendered or information given.