A new process has been implemented by Nigerian Immigration Services.
Special Immigration Status entitlement
a. A non-Nigerian spouse of a Nigerian citizen
b. A foreigner married to a Nigerian with a child or children who has been in Nigeria with his or her Nigerian family;
c. A foreign woman married to a Nigerian who does not want to or cannot be registered as a Nigerian citizen.
All applicants seeking Niger Wives Status must first enter the country on an STR Spouse Visa to be obtained from the Nigerian High Commission in the wife's home country. (Visa costs will apply).
You will need to show evidence of marriage (marriage certificate), provide your passport and your spouses Nigerian passport. You may also need to show evidence that you have changed your name to your husband's name in line with the customary local practice.
On re-entry with the appropriate visa you can now proceed with Niger Wives application.
Eligibility
Foreign spouses of Nigerians who have entered the country with the appropriate STR visa.
Requirements
i. Letter of Application for Residence Permit by the Nigerian Spouse accepting immigration responsibility.
ii. Copy of Special Immigration Status approval letter by the Minister of Interior.
iii. Husband's consent letter requesting for Special Immigration Status / Letter of consent from Niger Wife stating willingness to stay with husband in Nigeria.
iv. Nigerian bio-data page of Spouse.
v. Copy of passport bio-data page of Spouse.
vi. Marriage certificate.
vii. CERPAC form.
viii. Two (2) recent passport photographs.
How to apply
Applications for Special Immigration Status / Niger Wife shall be submitted to the Office of the Comptroller General, Nigeria Immigration Service Headquarters Abuja or to the Office of the Comptroller of Immigration Service at the State Commands where the expatriate is resident by the Nigerian Spouse.
RELATED TOPICS
Read about How to obtain an STR Spouse of a Nigerian Visa.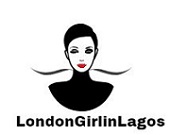 Since arriving in Lagos in August 2017, advice has come from several sources. Some recommendations are based on errors made through lack of experience living and working in this environment.
Disclaimer
The information provided by LondonGirlinLagos.com is based on information provided or obtained online. LondonGirlinLagos.com does not endorse any services or products advertised. LondonGirlinLagos.com cannot accept any liability for damages directly or indirectly resulting from any services rendered or information given.