Applying for an STR visa should be straight forward (you would think!). But due to the changes in April 2018, which apparently were not changes at all depending on who you speak to, it is a stressful and expensive nightmare. But hopefully my experience, will save you pain navigating the complexity. My experience is limited to the UK so it may not be exactly the same in your home country of residence.
Applying for STR Spouse Entry Visa
The application is initiated on the Nigerian Immigration Services website. Login with Yahoo, Google or Open ID to commence application.
https://portal.immigration.gov.ng/visa/freshVisa
All entry visas require completion of the same form. However the checklist for application varies depending on the type of visa.
The visa you are applying for is a STR Spouse Visa. Cost from UK $472 ($492 if paid via POS), plus £72 processing fee paid to OIS Services. In addition, for a fast track STR visa you need to provide a Postal Order for £100 made payable to Nigerian High Commission.
IGNORE any suggestion to apply for a visitor visa, you will NOT be able to apply for a Niger Wives Green Card without entry with a STR visa.
This is the same visa which wives of expatriates complete, however where the form asks about employment simply put "Niger Wife joining Nigerian Husband".
Once the application is complete – make sure to check for errors – print 4 copies to submit in person.
Paying for STR (Spouse) visa
Once the application is complete, payment will be processed via Innovate1Services.com website
Documents to be submitted
After completion of online application form and payment. Print 4 copies of the form. Request an appointment via OIS Services to submit the application in person
Entry Visa Application Form x 4
Passport photos x 4
Letter of Request (from Nigerian Spouse) x 4
Letter of Application (from Wife) x 4
Copy of Marriage Certificate x 4
Data page (Nigerian Spouse passport) x 4
Visa Payment Receipt ($472) x 4
Passport of wife
Visa Processing fee £72
Optional extra
£100 Postal Order (payable to Nigerian High Commission) for STR Express Service
How long will it take?
Visa Processing time is unclear as there has been no guidelines issued for Niger Wives, but you can expect the visa to take a minimum of 6 working days to be issued.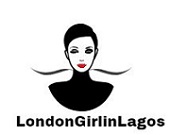 Since arriving in Lagos in August 2017, advice has come from several sources. Some recommendations are based on errors made through lack of experience living and working in this environment.
Disclaimer
The information provided by LondonGirlinLagos.com is based on information provided or obtained online. LondonGirlinLagos.com does not endorse any services or products advertised. LondonGirlinLagos.com cannot accept any liability for damages directly or indirectly resulting from any services rendered or information given.