A foreign company or Individual must first register as a separate entity before they can operate and until incorporated, it cannot carry on any business in Nigeria. Any transaction entered into by an unregistered foreign company or individual will be void and illegal. The Nigerian court will therefore not enforce the contract at the instance of any party to the transaction.
Ownership of a company is indicated by Shareholding and a Nigerian company must have at least 2 shareholders. Proportion of shareholding is not regulated, hence shareholders decide. A Nigerian company with foreign interest i.e. which has a foreign shareholder must have a minimum share capital of at least 10,000,000 million naira. It should be noted however, that Minimum share capital varies for certain highly regulated Industries – Insurance, Banking , Aviation etc. This minimum share capital is for business which have these industries as the core of their business. Providing services to companies in these industries do not require these minimum share capital.
Foreigners who want to incorporate business in Nigeria would sometimes want to evade stamp duties payable to the federal government and would prefer Nigerian shareholders while they act as directors of the company. It should be NOTED that this is risky, under Nigerian law, the shareholders whose names and identification are indicated on the Company Incorporation documents are deemed as owners of the company and in the event of dispute, they are regarded as owners. The difference in cost is not enough to undergo such risk.
Upon Incorporating a Nigerian Company, such company is required to be registered with the Federal Inland Revenue Service ("FIRS"). The FIRS is the body authorised with the power to collect taxes from corporate bodies on behalf of the Nigerian government. After registration such company is issued a Tax Identification Number which is used subsequently to tax fillings.
A Nigerian owned company (even with a foreigner on the board of directors) does not require a business permit to operate while a Nigerian Company with foreigners as shareholders would require a Business Permit to operate. A Nigerian or foreign owned company can apply for an Expatriate Quota to enable foreigners work legally in Nigeria.
Upon grant of Business Permit, such foreigner is required to apply for a Subject to Regularization Visa at the Nigerian Embassy located in their country. Upon entry into Nigeria with the STR visa, such foreigner is expected to regularize their stay within 3 months by obtaining a Green Card.
The grant of Expatriate Quota is for a duration of 3 years which is subject to renewal upon payment of appropriate fees;
Green Card is also subject to a yearly renewal;
Expatriates are also required to make monthly returns to the Nigerian Immigration based on their business activities.
Looking for a company to help you incorporate your business in Nigeria?
Try one of these experts in this field:
1) The Expat Practice – commercial firm specialising in setting up businesses for foreigners – contact Expat Practice
2) Quarterhouse Resources Ltd – Specialist Consultancy dealing with Nigerian Immigration matters with over 40 years experience in Nigeria – contact Quarterhouse Resources.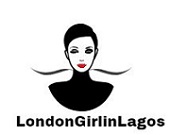 Since arriving in Lagos in August 2017, advice has come from several sources. Some recommendations are based on errors made through lack of experience living and working in this environment.
Disclaimer
The information provided by LondonGirlinLagos.com is based on information provided or obtained online. LondonGirlinLagos.com does not endorse any services or products advertised. LondonGirlinLagos.com cannot accept any liability for damages directly or indirectly resulting from any services rendered or information given.