There are several methods to get around Lagos. From local services to internationally recognised taxi services in Lagos.
Street Taxis
You will find stationery taxis at taxi stands located around the city. You need to have local currency (Naira) for the fare and tip.
Be careful not to leave anything behind in the car as there is zero chance you will find the car or driver again.
Uber
Uber has a well established network in Lagos (and Abuja). The wait for a taxi can sometimes be on the long side, and you might find your taxi cancels if it takes him too long to find you, or if he calls and doesn't want to go to the destination…
Make sure you check if the car has a registration number on the booking. If you don't see a registration number for the car, cancel the trip.
You might want to check the tracking of the driver to keep an eye on when they are likely to arrive. This may be very different from the estimated time of arrival.
Download the Uber App – https://www.uber.com/global/en/cities/lagos/
Bolt /Taxify
This app is apparently more popular than Uber with more drivers, which means shorter waiting times.
They also have promotions which can save lots of Naira on trips!
Download the Taxify App – https://bolt.eu/en-gb/cities/lagos/
Iga
Maybe you need to book a car for a few hours and have a car wait for you, then Iga is the service for you. You can select the type of car and the duration of the booking.
If you have a car but need a driver, they can supply trained drivers to you.
You can book via App (US iTunes Store only) or via the website.
Visit the IGA website – https://www.facebook.com/pg/igaPremier/posts/
Okada / Keke ** Banned from 1 Feb 2020 **
Local transport for short trips particularly in VI. If you are lucky you will have one to yourself, but you might have to share with up to four other passengers heading in your same direction. Think Uber Pool with ventilation!
Make sure you have small change. Short hop journey's can be as low as NGN 100 and they never have change!
Please note: all Okada and Keke has been banned for trips throughout areas of Lagos.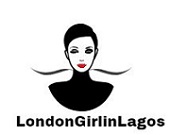 Since arriving in Lagos in August 2017, advice has come from several sources. Some recommendations are based on errors made through lack of experience living and working in this environment.
Disclaimer
The information provided by LondonGirlinLagos.com is based on information provided or obtained online. LondonGirlinLagos.com does not endorse any services or products advertised. LondonGirlinLagos.com cannot accept any liability for damages directly or indirectly resulting from any services rendered or information given.