The Federal Inland Revenue Service (FIRS) in Nigerian has announced the establishment of a Non-Resident Persons' Tax Office (NRPTO). This tax office will be solely responsible for the administration of taxes for non-resident persons.
From 1st January 2020, all non-resident persons liable to be taxed in Nigeria will be required to submit returns, correspondence or enquiries relating to taxes to the NRPTO. All tax files of non-resident persons will be domiciled at the NRPTO.
The NRPTO will handle all tax treaty operational issues, cross border transactions, inter company transactions and income derived by non-resident individuals.
The creation of the NRPTO is intended to enhance tax certainty, promote individual compliance, reduce tax disputes and avoid incidences of double taxation.
Does this affect me? Who is a non-resident person?
A non-resident person is a "foreign company as defined in the Companies Income Tax Act (Cap C2, LFN (Laws of the Federation of Nigeria) 2004 as amended) or an individual (who is resident outside Nigeria and who derives income or profit from Nigeria) as defined in the Personal Income Tax Act.
Location of the NRPTO
International Tax Department at 3rd Floor, FIRS Building, 17B Awolowo Road, Ikoyi – Lagos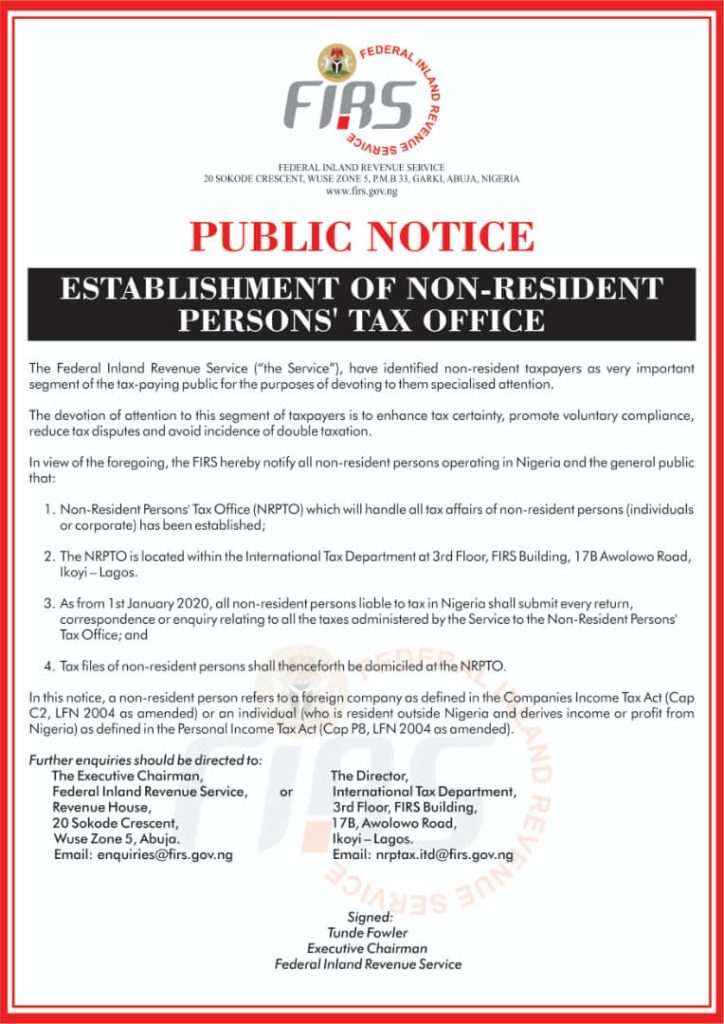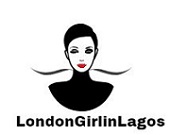 Since arriving in Lagos in August 2017, advice has come from several sources. Some recommendations are based on errors made through lack of experience living and working in this environment.
Disclaimer
The information provided by LondonGirlinLagos.com is based on information provided or obtained online. LondonGirlinLagos.com does not endorse any services or products advertised. LondonGirlinLagos.com cannot accept any liability for damages directly or indirectly resulting from any services rendered or information given.